The resume: important, complex
Resumes are thought of – by some people – as a collection of their education, skills and professional experience typed on a sheet of 11 x 8 paper; and many employers accept resumes in the place of job applications for certain available positions that need filling within their organizations.
But because of the importance placed on these documents by employers and others, it is important that you have a well-written resume
when searching for a job, because contrary to what some people think, your resume is much more than information typed on a sheet of 11 x 8 paper.
As you probably already know, creating a resume is not an easy task, even if you are a professional with years of experience and multiple skills – specialized and otherwise. However, structuring a resume when you are looking to completely change careers, or when you are fresh out of school, is much more difficult because you do not have any experience – or very little – to highlight and therefore cannot present an adequate employment chronology
to a potential employer.
However, if you are pursuing a career change, and nothing from your past professional experience qualifies you for the new job you are seeking, you can highlight those qualifications that can be transitioned across multiple industries.
For example, if you managed people, no matter the type of business, you should highlight this skill under your experience. Rather than omitting, or not highlighting, your professional experience – even if it is not directly related to the job you are seeking – you should consider writing a professional profile, or summary at the start of your resume.
Skills and education emphasized
The summary will allow you to address your career change by highlighting your skills, as well as to convey how they relate to your career objective. This is also a situation where it is okay to reference any volunteer or community service work in which you have participated if such reference can be helpful in promoting your qualifications for the job.
Keep in mind that many employers place emphasis more on accomplishments and quality of work than on the number of years an applicant may have been in a given position.
about resumes, cover letters and interviews
So if you are fresh out of school, and lack the necessary experience of full time job or professional, don't let that be the cause of you being discouraged when creating your resume
.
Instead you must focus on highlighting any skills you have acquired, as well as inherent and your education; but you should avoid using a professional profile or summary; but rather, list your career objective, and start the resume by listing your education. Make sure also to mention any awards or honors you received while in school.
Following your education, list all the skills that will qualify you for the job you are seeking; and make sure to mention any courses you've taken, such as project management or business communication which you can apply at work; and while you should avoid listing any experience, you can certainly title the section "Pre-professional Experience" and divide it into categories applicable to your career objective.
In other words, don't say "I spent a summer working at The Gap." Use a sub-heading of "Customer Relations" and list any responsibilities where you have provided customer service.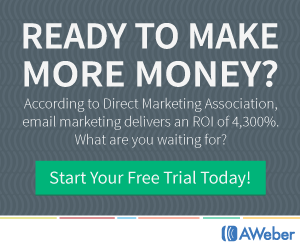 Your winning resume
Tap into any community service, volunteer, or school club positions you have held in order to highlight your abilities and showcase that you are the best candidate for that job; and don't be afraid of not having the right experience, or not having any professional experience to include in a resume.
Focus on what you can do and what you do have, rather than what you don't have the experience in doing, and you will have a winning, adequately structured and well-written resume
.